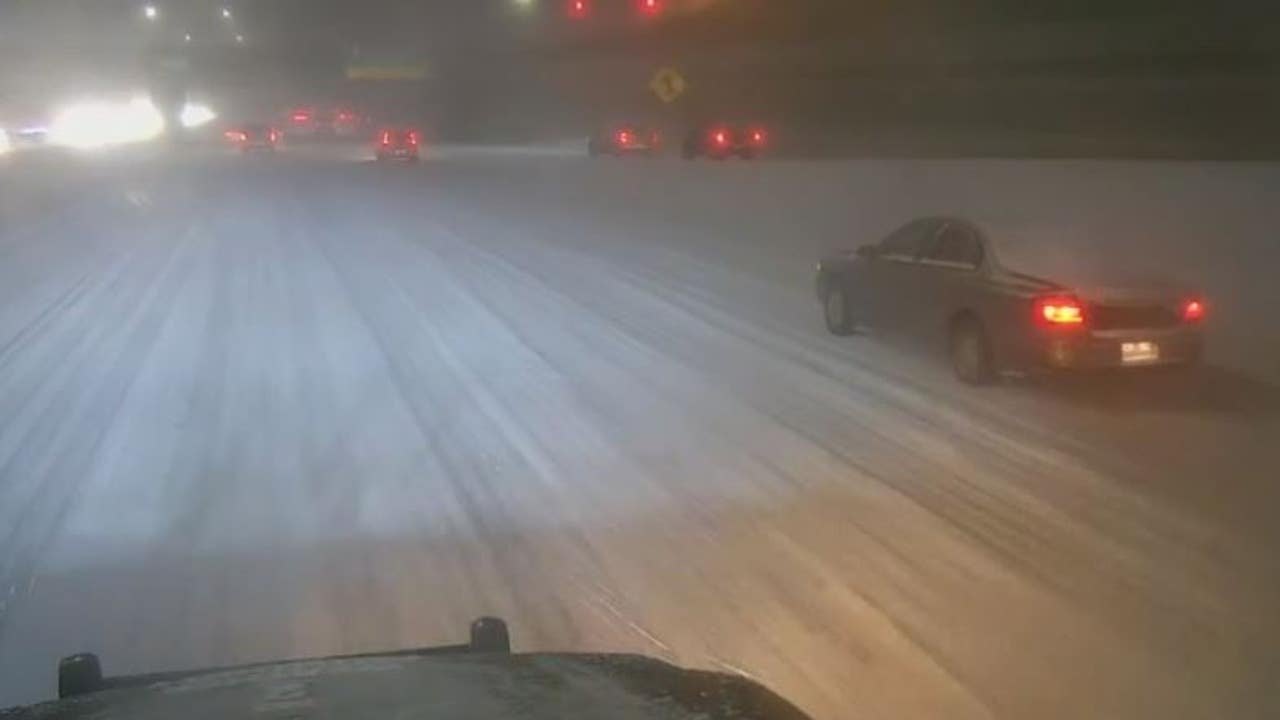 Winter Storm Hits the Detroit Metro, FOX 2's Weather Beast Takes Us to the Streets
FOX 2 – Stay off the roads if possible, FOX 2's Weather Beast took to the streets tonight to show first-hand conditions as the winter storm batters the Detroit metro.
The Weather Beast SUV is equipped to handle the condition and is its own mobile weather station, where Derek Kevra and photographer Matt Phillips gave us first-hand insight into road conditions. A winter storm warning is in effect for southeast Michigan, so stay indoors if you can.
Decent traction could be found in Detroit, downtown, on the east side. To complicate matters, the sleet that froze the ground before the snowfall this afternoon.
"I actually hope it snows more so you can gain a little more friction, a little traction with the wheels," Kevra said.
Drivers are slowing down, but a few stalls have been seen along I-696.
"We saw cars going slow and taking it easy," he said, noting that most freeway speeds he saw were around 35 miles per hour.
RELATED: How to See Where MDOT Snow Plows Are
Michigan State Police posted on Twitter that the plows and salt trucks are out, but slow down and watch the condition of your windshield wipers.
"Highway commissions continue to work on the freeways. Getting off the freeway and into neighborhoods is definitely a little trickier! Watch your windshield wipers as snow and ice will accumulate on them and make visibility more difficult!"
Want to get the latest news and weather updates instantly from your phone? Download the FOX 2 app today at android and iPhone today. You can also sign up for our FOX 2 newsletters to receive the latest news by email. register here to have them sent to you.