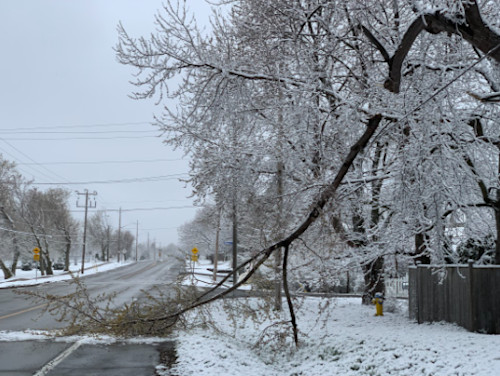 The Weather Network – Season rewind: disruptive spring snow accumulates in southern Ontario
Wednesday, April 21, 2021, 4:32 p.m. – Ontarians are waking up to a good chunk of late April snow.
While spring snow in southern Ontario isn't completely unheard of, it can certainly be unsettling, especially after a milder and more pleasant start to the season so far. This was the case on Wednesday, as heavy, wet snow accumulated and slowed travel times across the region.
---
Visit our Complete Spring 2021 Guide for a detailed look at the spring forecast, tips for preparing for it, and more!
---
Extensive snow of 5-10 cm was forecast for most areas, although the total amounts vary depending on location and elevation. The Niagara region was the target area for the heaviest accumulations, with up to 15cm expected there. The further north of the 401 highway corridor you went, the less snowfall was expected, as the center of the low remained well south of the border.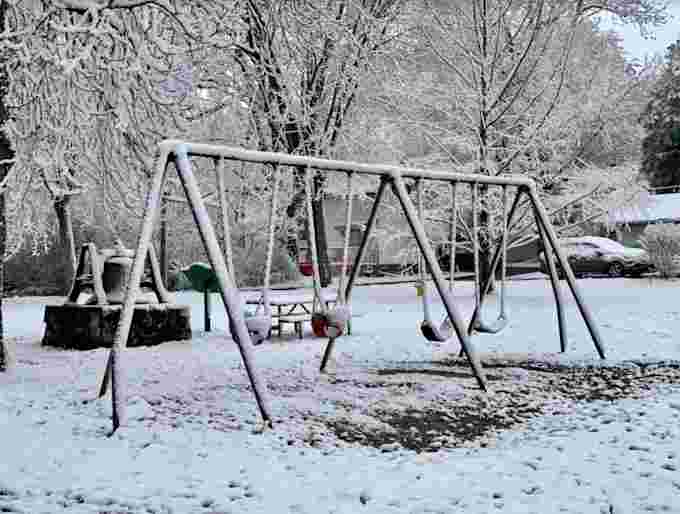 Snow covered parks in Grimsby, ON. Courtesy of: Katie Jones
For those who were ready to let go of the winter season all together, the good news is that the snow won't last long, and had already largely melted in areas that had received a dusting. Abundant sunshine and warmer, nearer to season temperatures return as early as Friday, with acceptable conditions persisting through Saturday as well.
Yet the April snowfall is still a sight to behold, as social media has erupted with images of the wintery spring scenes. Here is an overview of the late season snow:
WINTER IS COMING BACK AS SOUTHERN ONTARIO WAKES UP TO NEW SNOW