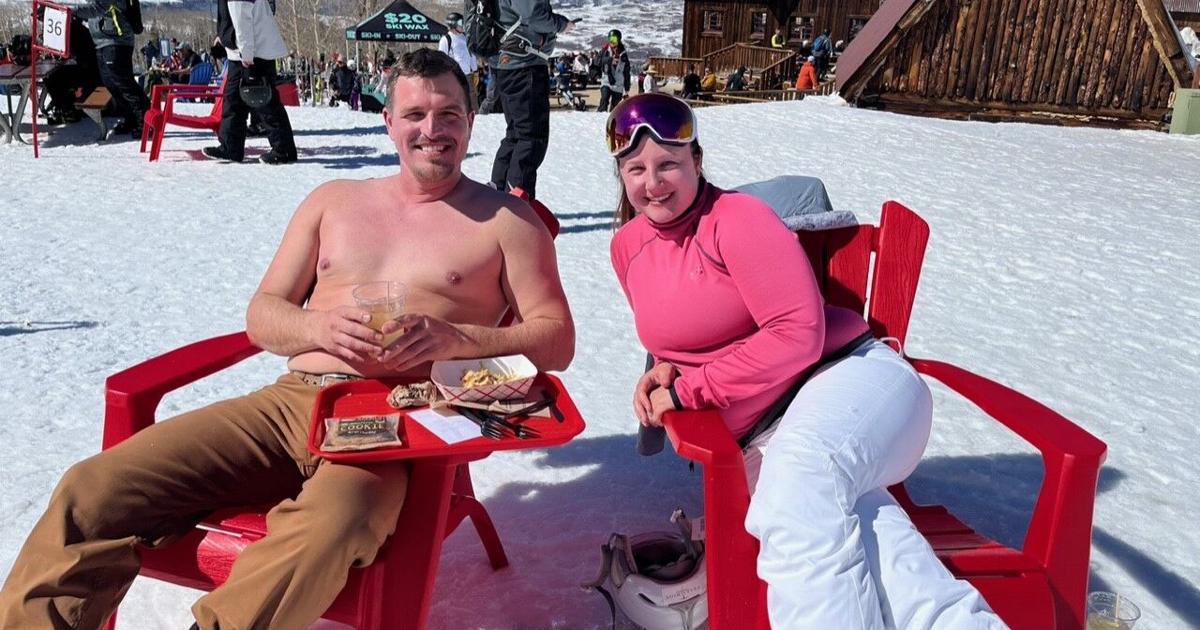 Spring snow on the way | News
If you were one of the lucky people who made it to the mountain for powder days more than a week ago, you are now familiar with the once light and fresh snow that turned to slush and ice the last week. Was the late February storm our only glimpse of what it's like to have actual snowfall? According to Lucas Boyer, a meteorologist with the Weather Service's Grand Junction office, things will start looking up for Telluride starting Friday.
"We have a storm coming in here this weekend," Boyer said. "We should see some snow, especially in the Telluride and San Juan area. It looks like they're going to get some snow out of the system. It's coming and going over the weekend, Friday, Saturday and Sunday. There will be several pulses that will pass, but there should be a continuous event here throughout the weekend.
Unlike the last heavy storm, this weekend's snow is expected to stay on the mountain a little longer as colder temperatures are expected to remain compared to the last storm, where there was a "significant warming up", a explained Boyer.
According to Boyer, February turned out to have above normal temperatures, but this new system is bringing a cold front to blanket the region. The system should leave about six inches of snow in the area.
"Once this cold air is in place, we will hold onto it as our flows will stay out of the northwest. We should keep our temperatures cool, unlike last week when we had high pressure and sunny skies. , and higher than normal temperatures," Boyer said.
With less than a month left on the mountain, skiers and workers yearn for snowy weather. Daniel Linhart works for Elevation Imaging, where he often sits atop Lift 12, taking professional photos of skiers with the dramatic mountains rising in the background.
"I want every week to have at least six inches so we can get through it and it doesn't get super icy. Especially with these 50 degree weather days, those types of days are going to shrink in the snow," said Linhart said. .
For the southwestern United States, it is a La Niña year. According to Noaa.govLa Niña is a weather pattern that brings droughts to the southern United States and warmer than normal winter temperatures to the south.
With the weather conditions the region currently finds itself in, Boyer explained, the "La Niña tradition" continues in the mountains. However, this weekend's storm is a deviation from the pattern of the high pressure ridge the region has been experiencing.
Boyer acknowledged that part of the change is due in part to a seasonal change as the jet stream moves. The eastern Pacific ridge of high pressure has often kept systems from advancing during these long dry spells, he said, but there is a "big Pacific trough" that brings the next storm.
"It allows this system to come on land and take the path that it is and actually gives southwestern Colorado a pretty good chance of snowfall," Boyer said.
Temperatures are expected to be around zero this weekend and will rise slightly above mid-week around Wednesday before dropping again. Boyer pointed out that mountain conditions also depend on cloud cover. It is important to keep in mind the changing conditions as the region enters the spring season.
"Spring skiing, like a turbulent relationship, can be wonderful or terrible – it all depends on the day or even the time. Temperature fluctuations greatly affect the snowpack – and with it, your skiing or riding experience" , said a January 2022 article in onthesnow.com. "Thanks to factors such as sun and air temperature, a piste that has skied well there is a descent can change by the time you take the lift and come back."