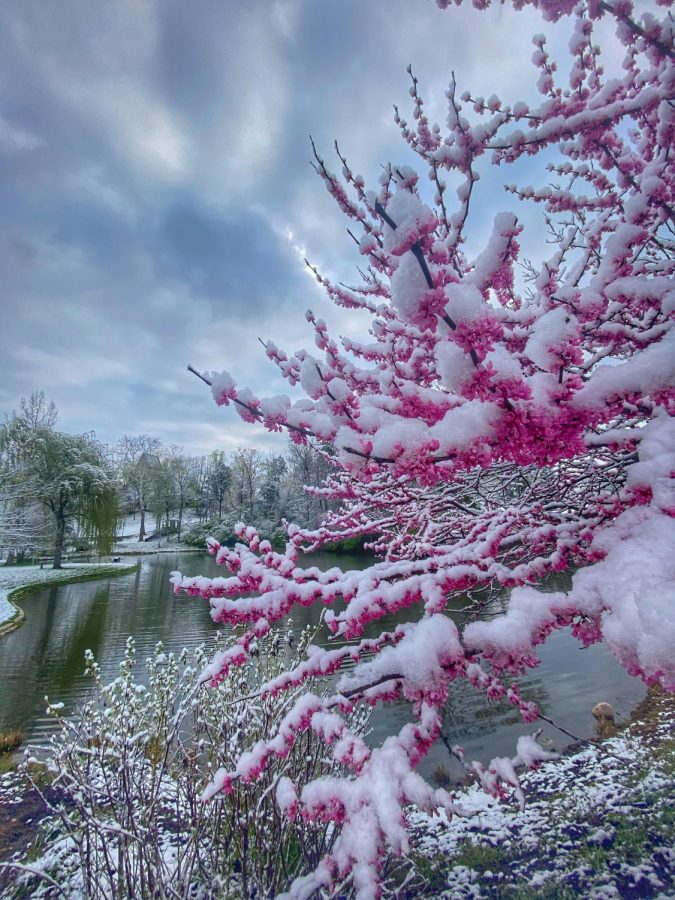 Spring snow covers Oxford – Oxford Observer
Oxford received about two inches of snow between late Tuesday evening and early Wednesday morning. Cars, trees, grassy areas and raised surfaces were covered in snow.
Most of the off-season snow cleared around noon on Wednesday, but not before more than two dozen students and Miami city dwellers responded to requests from the Oxford Observer to take photos before the images all melted. We present a representative sample in the attached slideshow. Thank you to everyone who responded to our email and Facebook requests.
Although snowfall in late April is rare, it is not unheard of, according to the National Weather Service. A cold low pressure system can lift and cause snow, which happened earlier this week.
Cincinnati International Airport received about 2.3 inches of snow. This set a new record for the date, according to the National Weather Service. The old record was 1.5 inches in 1901, according to a Tweeter from the weather service office in Wilmington, Ohio.
At around 3 p.m. on Wednesday, the weather service issued a frost warning in anticipation of sub-freezing temperatures as low as 26 degrees starting at 1 a.m. and expiring at 10 a.m. on Thursday, April 22 for areas of east-central and southeastern Indiana, northeastern Indiana eastern and northern Kentucky, and central, south-central, southwest and west-central Ohio.
Frost monitoring was also in place from late Thursday night to Friday morning for the same areas, due to below freezing temperatures of up to 30 degrees. While no more snow is forecast in the forecast, there is a 90% chance of rain on Saturday with a high of 56 degrees.
Now scroll through the pictures and remember, just a few days ago Oxford was blanketed in snow.