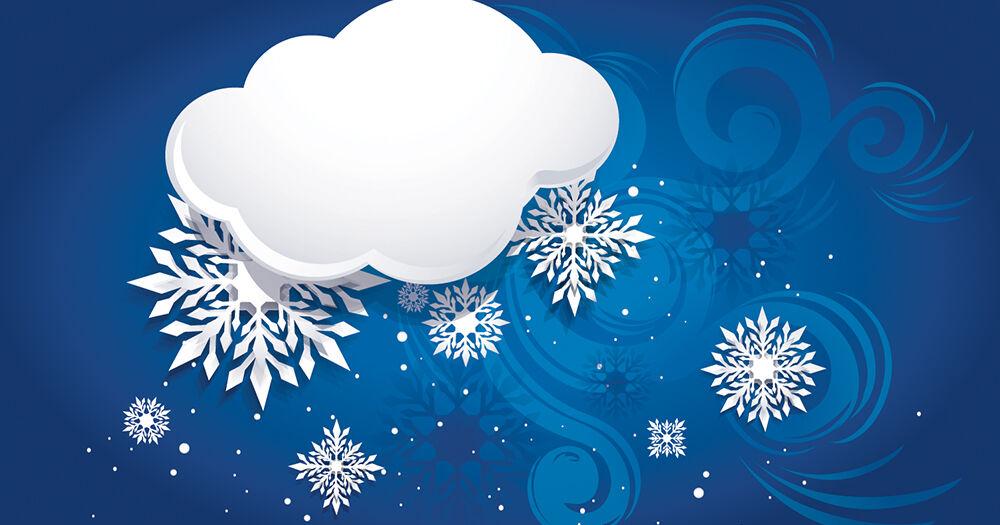 Snow forecast to come, but will it make a difference? | Community
The Yankton area could see measurable snowfall next week, but precipitation is unlikely to change what has become a desperate need for moisture.
The outlook was provided during Thursday's NOAA webinar with meteorologists and agricultural experts. The webinar focused on the North-Central region, including the Central Plains.
The region had an incredibly dry winter, according to Peter Goble of the Colorado Climate Center.
"The northern plains of Canada are currently snowless, and have been that way for much of the winter," he said. "It's unusual, and we're in a bit of a snow drought, which is affecting the water supply. It also compounds the long-term issues based on the conditions we experienced last year.
However, winter will make its presence felt in the coming days, Goble said.
"The seven-day forecast predicts a very active weather pattern. Snowfall is coming back to the Rockies," he said. "There will be moderate snow on the plains of Montana and the Dakotas. We will also see lower temperatures again. Winter is not over.
For the 8 to 14 day period, temperatures could drop to -30 degrees in parts of Minnesota, the Dakotas and Colorado. High temperatures will remain well below normal across the plains into next week.
"Precipitation will remain below normal where moisture is needed most," Goble said. "It's a question of where the rich get richer and the poor get poorer."
Continued dry weather will take a heavy toll on agriculture, including pastures and livestock herding, Goble said.
"Moisture is needed in the central plains all the way to the western high plains before greening up again. We need timely million dollar rains that form the grasses and feed the cows at this time of year," he said.
"Cattle numbers are now down to the lowest livestock level in the United States since 2012. When you have cattle that are being sold due to drought conditions, it's hard to replenish after you slaughter your herd, with or without fodder."
The region is entering a critical period and the timing of rainfall plays a huge role, according to Dennis Todey of the US Department of Agriculture's (USDA) Midwest Climate Hub.
"We need moisture this spring, especially after a bad year last year," said the former South Dakota State climatologist. "We need precipitation, even a few blizzards. People don't want (these storms), but that would be great. »
Goble agreed that the coming weeks will be crucial. "In the western end of the region that I know (Colorado), late April and May are money months," he said.
For most of the central region, winter is the dry season because cold air can't hold as much moisture, Goble said.
"Without abundant sunshine (in winter), you don't have the ingredients in place for nice big thunderstorms like late spring and summer," he said.
The continued dry weather forms a cycle affecting the atmosphere, Goble said.
"Once you get into May and even into June and July, if you have low soil moisture in the warm season, that gets into the earth-atmosphere feedback," he said. "This means that if you have dry ground you have less water to evaporate into the atmosphere, and with less humidity you are less likely to have thunderstorms."
The drought is also affecting the Missouri River Basin, Goble said. Snow conditions in the upper basin range from 72% to over 100% of normal.
"The Fort Peck and Fort Peck to Garrison sections are below normal for snow accumulation, and we're about two-thirds through the snow accumulation season," he said. "At this point, it's difficult to fill the kind of gap that exists."
As a result, the outlook calls for below-average runoff for the upper Missouri River basin, affecting everything from river levels to hydroelectric generation, he said.
Despite dry conditions, the James River could experience flooding due to snow runoff in North Dakota and northern South Dakota, Goble said.
Todey noted similarities between the 2012 Great Plains drought and current conditions.
"It's similar to 2012 but with a few differences. We're coming off a La Nina double dip in two straight years, just like we did then. But we had a very dry fall in parts of the plains in 2011 through 2012, not quite that much that time," he said.
"2012 got off to a really fast start, getting very hot and dry in the spring. We don't necessarily see the same crank again this year. We may have another 2012, but we don't see it as more likely than any other year. Overall, it's a very different context and conditions are worse than in 2011. We could see the same results for different reasons or in different places.
Goble thinks the current weak to moderate Nina — a weather pattern that comes from the Pacific Ocean — isn't as strong as last year. This La Nina is likely to weaken this spring and give way to neutral this spring and summer, he said.
The region is entering the time of year when soil moisture, lakes and rivers are recharging, he said, and it remains to be seen if it will be business as usual this year.
"I don't know if there is a tipping point," he said. "Granted, the longer you go without moisture, the more nervous you get. You want to see at least one or two good storms to reverse it by mid-May.
Follow @RDockendorf on Twitter.