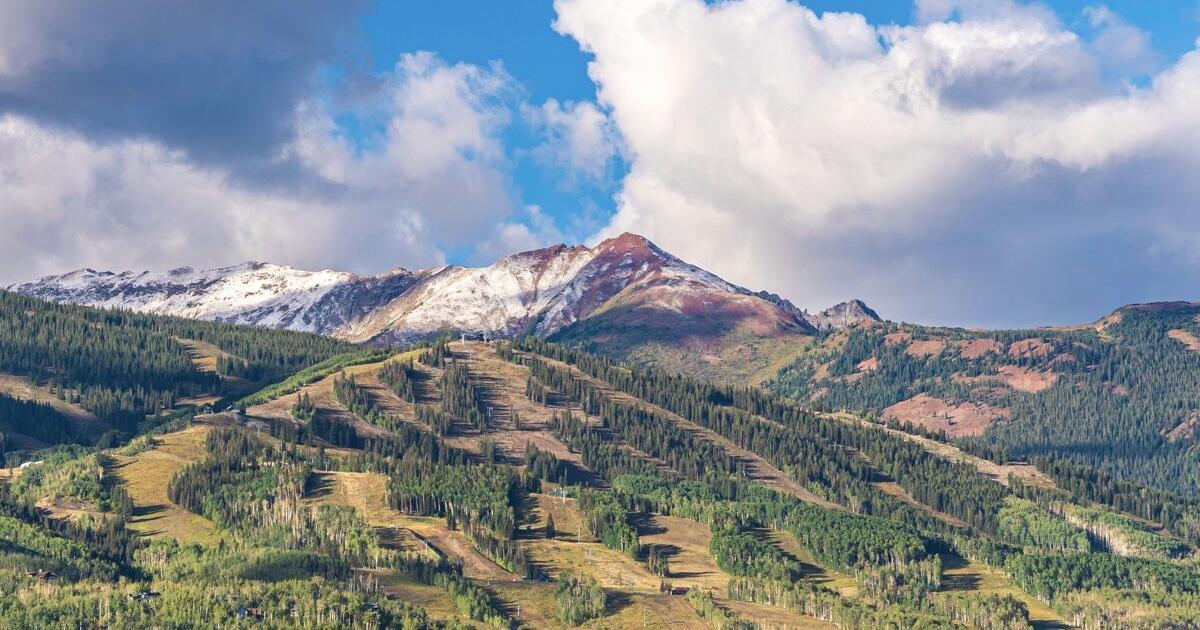 Snow forecast takes shape for Aspen-Snowmass | New
Weather forecasters say residents of the Roaring Fork Valley could have plenty of incentive to give their ski passes a good workout this winter.
Aspen Weather, a hyper-local forecasting service focused on the middle and upper Roaring Fork Valley, predicts snowfall 10% above average this winter, October 1 through May 1, according to its winter outlook. .
Open Snow, a national forecast service geared toward skiers and snowboarders, predicts average to slightly above average snowfall for Colorado's central mountains.
The Old Farmer's Almanac, which provides a more generic outlook, reports average precipitation for the portion of Intermountain West that includes the Aspen area.
Aspen Weather partners Cory Gates and Ryan Boudreau hosted their annual Winter Outlook Party on Saturday night and delighted the crowd with a forecast that all four Aspen-Snowmass ski areas will see snowfall in excess of the average for a second consecutive year.
Meteorologist Gates predicted 350 inches at Snowmass from October 1 to May 1. That's above the 318-inch average but below the 370 inches collected last year.
Gates expects 360 inches at Aspen Highlands in 2022-23, above the average of around 320 but below last season's 380 inches.
According to Gates, Aspen Mountain is available for about 315 inches of snow against an average of about 285 inches. Last season, Aspen Mountain tallied 324 inches.
There was no specific forecast for Buttermilk, which has the lowest elevation of the four Upper Valley ski areas, but Gates predicted 170 inches at the Aspen water plant from a normal range from 146 to 156 inches.
Boudreau said his partner believes winter will start slowly, with little snowfall in October; it will probably arrive at the end of November.
"Cory sees it coming later like we did last year," Boudreau said.
Gates chose the winter of 2010-11 as a potentially good model for what will unfold this year. Similar atmospheric conditions are emerging this fall as what happened before this winter, according to his presentation.
In the winter of 2010-11, the Aspen Water Plant, located 8,148 feet above sea level, received 221 inches of snowfall while ski resorts recorded about 400 inches in 2010-11 . A replay would delight skiers and riders.
"However, that year brought the 'snowiest April' ever to Aspen with 55.9 inches of snowfall," Gates said in his presentation. "April still counts, but that's a ridiculous total, it didn't happen in 'Heart of Winter' either."
Gates also shared that the odds are generally in favor of skiers and racers in Aspen. Only eight of the past 50 winters have had below-normal snowfall of 15% or more, according to his research of Aspen water plant records. "That means 84% ​​of the time over the last 50 years we've been OK," he said in his presentation.
Last season, actual snowfall totals were a little higher than Gates' forecast, but no one complained. This year, the 10% increase above normal is slightly less than he expected last season. But certain factors add to the unpredictability. A La Niña to start this winter, with colder water temperatures in the Pacific Ocean, will give way to warmer water temperatures later in the winter.
"(Gates) said that was definitely a trickier forecast this year," Boudreau said.
Subscriptions are available for the service at www.aspenweather.net.
Sam Collentine, chief operating officer and meteorologist at Open Snow, said it looks like this winter will be influenced by another La Niña, so he researched how that pattern influenced past Aspen winters.
"For the upcoming 2022-23 season, confidence is growing that a third consecutive La Niña will occur this winter – something meteorologists have called a 'Triple Dip La Niña,'" he wrote in a post. E-mail.
"Looking at the previous seven winters dating back to 1979 that featured stronger La Niña events, four winters had average snowfall and three winters had above average snowfall in central Colorado," said declared Collentine. "Putting all of this together and that Aspen has received average snowfall over the past two La Niña winters in 20-21 and 21-22, we are likely looking at an average to slightly above average winter season for the Falls. of snow in the Aspen area."
The National Oceanic and Atmospheric Administration's seasonal precipitation forecast for November through March puts the Aspen area on an "equal chance" of below- or above-average precipitation levels. Aspen sits just a little north of a large area that is expected to receive below average rainfall.
Collentine said three to four storm cycles over the winter "really make or break the season."
"The 21-22 winter season was the perfect example of this with a huge storm cycle in late December, lighter snowfall in January and February, followed by increased storms in March and April," he noted.
If Aspen falls outside heavy snowfall in three to four cycles, it could end up with average rather than slightly above average snowfall, he said.
His service is available at opensnow.com.
The Old Farmer's Almanac, which bills itself as America's oldest and best-selling farmers' almanac, has only provided a glimpse of its winter outlook online because it wants people to buy its print publication. .
For the Intermountain West region, he said: "Winter will be warmer than normal, with the coldest periods in mid-November and early February. Precipitation will be above normal, with above average snowfall in the far north and far south. The snowiest periods will be mid-November, late December, early to mid-January and early February.
With all three sources predicting slightly above average snowfall, the odds are in favor of Aspen skiers.