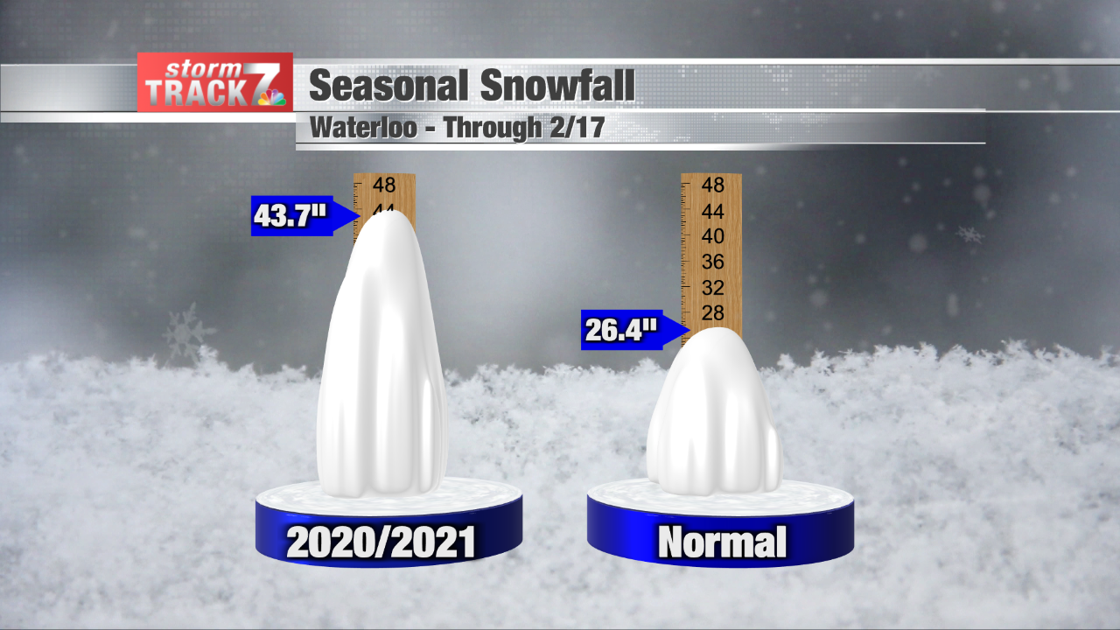 Seasonal Snowfall Update for Winter 2020/21 | Schnack's weather blog
You don't need a meteorologist to tell you the snow season has been active, but we'll tell you anyway!
Below is an overview of the seasonal snowfall update for Waterloo, Dubuque, Cedar Rapids and Iowa City. We compare it to last year's snowfall up to February 17 and normal seasonal snowfall up to that same date.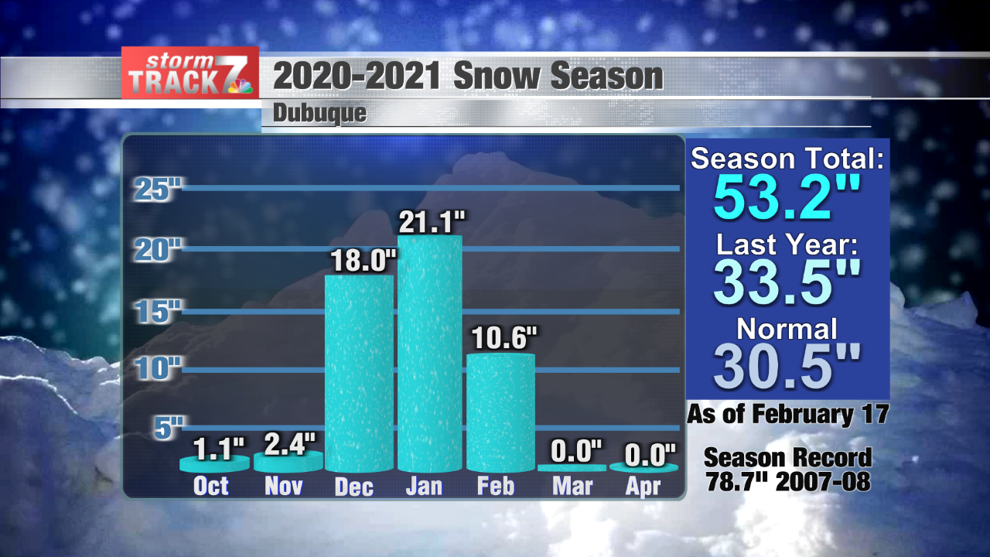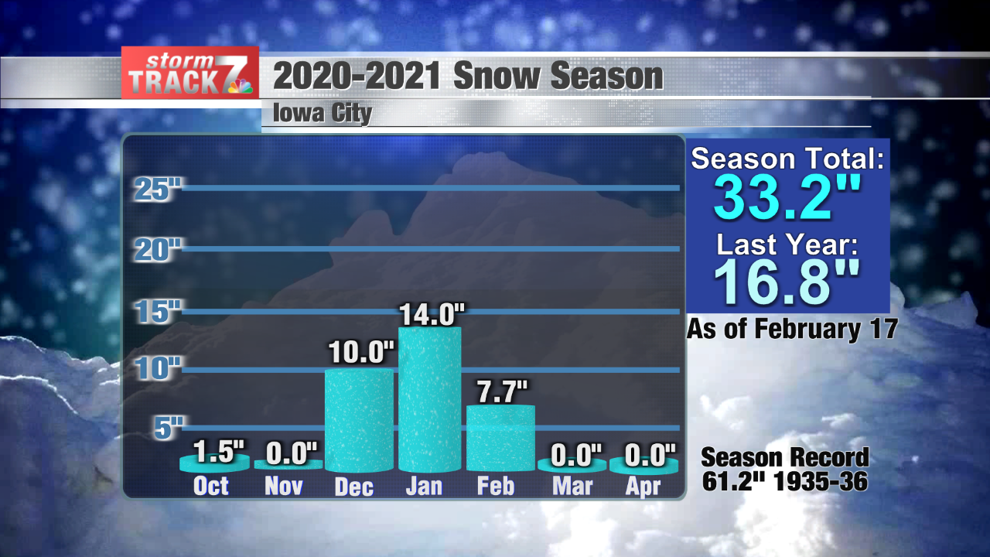 By the way, every city has already exceeded normal for the all winter season (defined from July 1 to June 30 for climate maintenance purposes).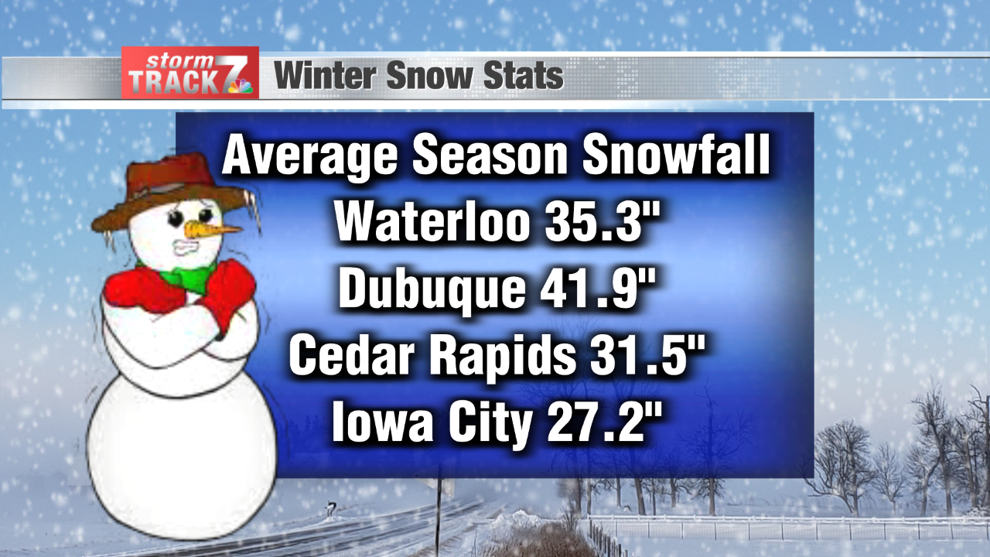 We'll see what the rest of the winter has in store. Last year the last measurable snowfall was April 12 (less than half an inch).