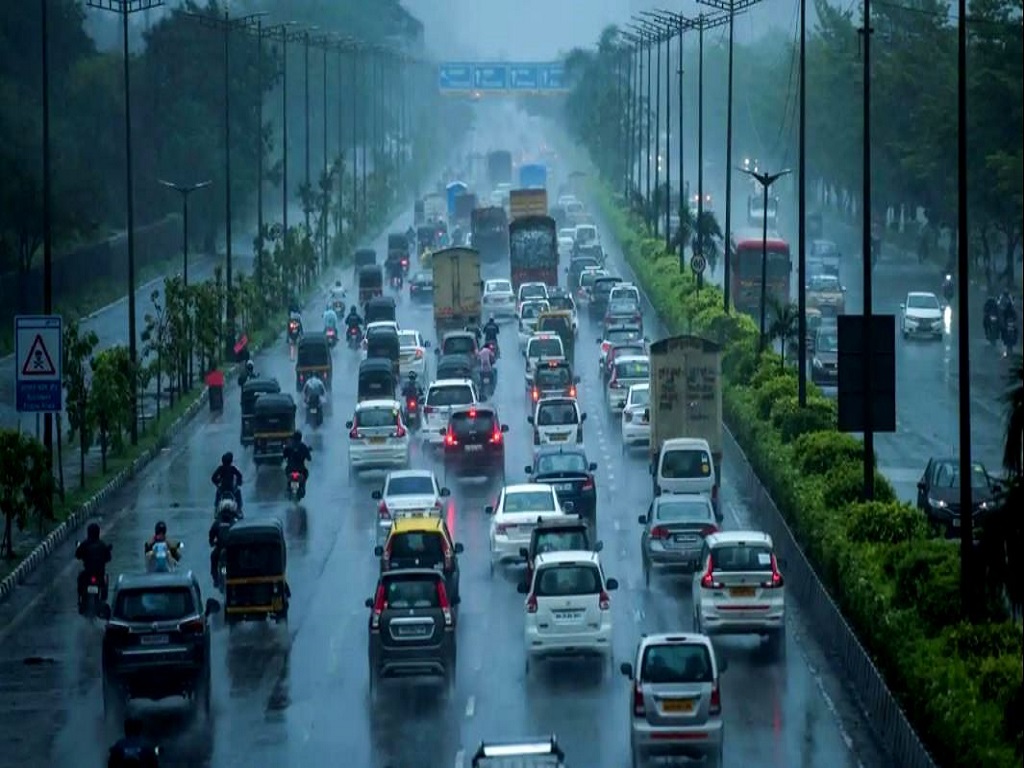 Rain alert in these states in the next 48 hours; Check Full Forecast
In an official announcement, the Indian Meteorological Department (IMD) issued a heavy rain warning for the Tamil Nadu coast, Karaikal and Pondicherry. The meteorological department cited the cause of the heavy rains in the southwestern depression in the Bay of Bengal and the adjacent equatorial Indian Ocean.
On March 3, the coastal parts of Tamil Nadu can expect light to moderate rainfall.
According to the IMD, the low over the southwest Bay of Bengal will strengthen into a deep low over the next 24 hours.
On March 5-6, the coastal area will almost certainly experience heavy to extremely heavy precipitation. On those days, the IMD also issued a warning to fishermen, advising them to avoid venturing into the adjacent south-west and mid-west of the Bay of Bengal, the equatorial Indian Ocean, the Gulf of Thailand and the Gulf of Mannar, the Comorin region and along and offshore. Coasts of Tamil Nadu, Pondicherry and southern Andhra Pradesh until March 6.
According to the IMD, light to moderate rainfall/thunderstorms are forecast for the Tamil Nadu coast, Pondicherry and Karaikal on March 3. They also said light to moderate rainfall/thunderstorms are likely in many places, with isolated heavy rain on the Tamil Nadu coast. , Pondicherry and Karaikal; and light to moderate rain/thunderstorms are likely at a few locations on the southern coast of Andhra Pradesh and Rayalaseema on March 4.
Over the next 24 hours there is a possibility of fairly widespread to widespread light/moderate rain/snowfall with isolated thunderstorms/lightning across Jammu-Kashmir-Ladakh-Gilgit-Baltistan-Muzaffarabad, Himachal Pradesh and Uttarakhand , according to IMD.
According to the official statement, a wave of rain over the western Himalayan region and adjacent plains is very likely today. Another rainy spell is possible between March 6 and 8, with isolated heavy rains across Jammu and Kashmir on March 6.
Isolated light rain is expected to fall over Punjab, Haryana-Chandigarh and western Uttar Pradesh over the next 24 hours.
According to the official statement, strong surface winds (speed 25-35 km/h) are expected to dominate over Haryana-Chandigarh-Delhi and Rajasthan on March 4 and over most of the plains of northwestern India. March 5.
The IMD has issued a warning about the potential effects of the deep depression, which is expected to hit the Tamil Nadu-Karaikal-Puducherry coast.
In the warning, it was mentioned that localized flooding of roads, flooding and waterlogging of low-lying areas and closure of underpasses mainly in urban areas in the above region could take place.
He further mentioned that an occasional reduction in visibility due to heavy rain is possible. Traffic disruption in major cities due to road congestion leading to increased travel time is also a possible effect.