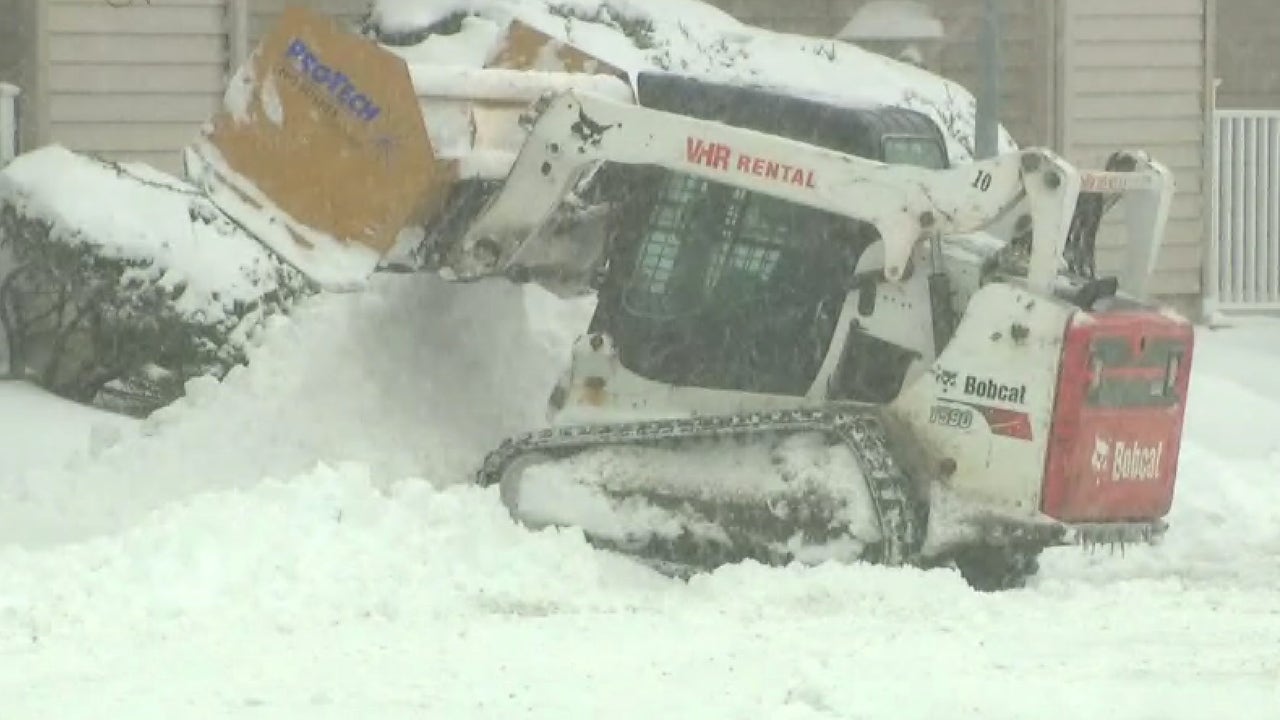 Nor'easter brings heavy snow, winds and freezing cold to the Delaware Valley
PHILADELPHIA CREAM – A powerful northeasterly brought gusty winds of more than a foot of snow to parts of the region Friday night and Saturday morning and left bitter temperatures behind.
The snow began to recede in areas north and west of Philadelphia around 10 a.m. Saturday and is expected to leave Philadelphia and New Jersey in the coming hours. The Northeast is expected to clear New Jersey around 2 p.m.
Blizzard warnings and winter weather watchers and warnings were all set to expire at 4 p.m.
The National Weather Service warned that travel in areas subject to the blizzard warning could face difficult travel conditions, with blowing snow reducing visibility.
How much snow have we had?
Reports of total snowfall were slightly delayed Saturday morning with blowing snow complicating measurements.
Forecasters had predicted that coastal regions of New Jersey and southern Delaware would see the brunt of the storm with 12 to 16 inches possible, and more than 16 inches possible near Long Beach Island and Toms River.
By 9 p.m., Lewes Delaware had already reported a foot of snow, and Cape May, New Jersey was not far behind with nearly 11 inches.
Interior parts of New Jersey were expected to see between 8 and 12 inches of snow and Medford had reported 7.5 inches by 9 a.m. and West Deptford had reported more than 5 inches.
Philadelphia and the I-95 corridor were expected to see between 4 and 8 inches by the time the storm ended. Philadelphia International Airport had reported 6 inches at 7 a.m., and Folsom had also reported more than 6 inches. Newtown, Bucks Count reported 6.5 inches.
Areas north and west of Philadelphia were expected to see only 1 to 3 inches, and 2 inches were reported in Emmaus, Lehigh County.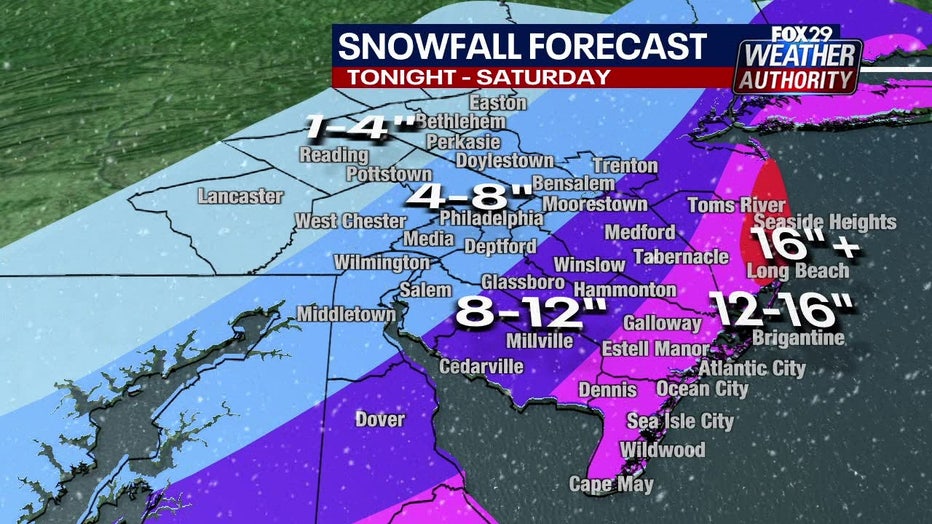 Dangerous wind chills
Once the snow stops, the Delaware Valley will face dangerous wind gusts and wind chills as high temperatures are not expected to exceed the 20s.
Feeling like temperatures are expected to remain in the single digits across most of the region throughout the day.
Temperatures felt mid-morning could reach 3 degrees, with forecasters expecting a warming of around 8 degrees by early afternoon. Tonight, these temperatures are expected to drop to less than 5 degrees.
Subzero wind chills are expected across most of the region overnight, Philadelphia is expected to see subzero wind chills, and parts of the Poconos could see wind chills of -20.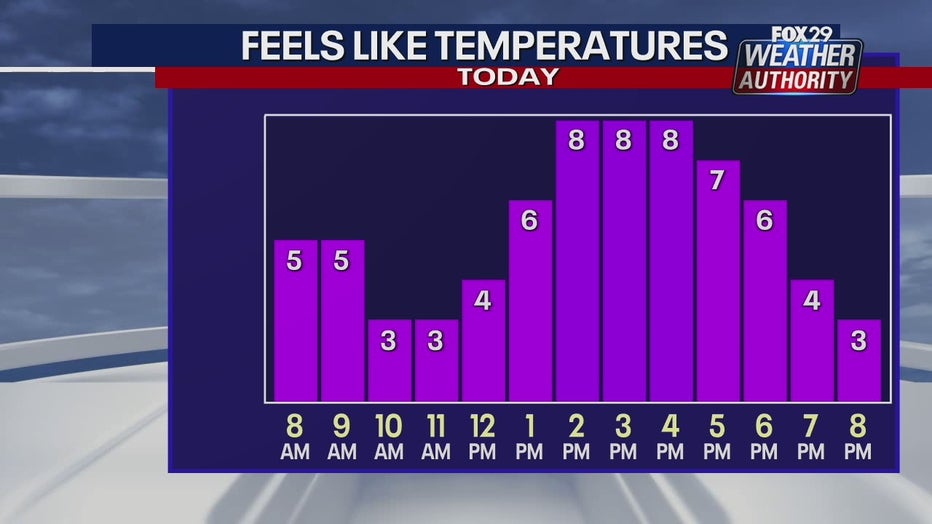 High temperatures on Sunday are not expected to exceed the 20s as the cold persists. Sunday's low is only 10 degrees.
Temperatures are expected to rebound next week with highs in the 30s, 40s and even 50s mid-week.
For the latest forecasts and conditions, download the FOX 29 Weather Authority app.
___
RELATED TITLES:
___
DOWNLOAD: FOX NEWS APP 29 | FOX 29 WEATHER AUTHORITY APP
SUBSCRIBE: Good Day Digest Newsletter | FOX 29 Philly on YouTube
TO FOLLOW: Facebook | instagram | Twitter