New South Wales receives spring snow as severe storm warning is issued
New South Wales
ski areas received a late sprinkling of spring snow after days of wild weather plaguing the state.
Perisher received two inches of snow, icing the ski slopes with white.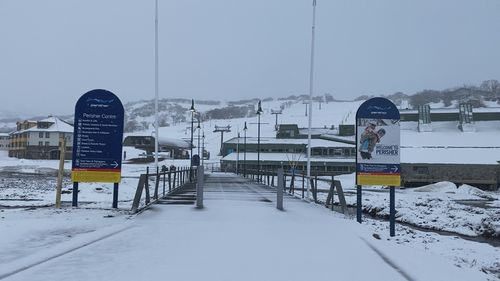 As conditions ease, the Bureau of Meteorology (BoM) has issued a severe storm warning to residents of Illawarra.
Parts of the Hunter Forecast Districts, Sydney Metropolitan Area, South Coast, Central Highlands and Southern Highlands have also been warned to prepare for high winds.
Destructive winds, averaging around 50 to 60 km / h with gusts of over 90 km / h, are possible early this morning.
These should subside throughout the day.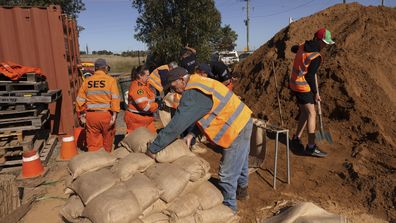 How NSW City Residents Prepare for Major Flooding
"A complex low pressure system over south-eastern Australia extends several troughs that will move east across the southern part of the state this morning. This weather pattern will result in vigorous westerly to north-westerly winds." , said BoM.
"Destructive winds" could sweep parts of the forecast districts of central, eastern Gippsland, northeast and west and south Gippsland.
Rains and storms are easing in most capitals.
Sydney will be quite sunny with a maximum of 22 ° C, while the showers will ease in Melbourne. A high of 16 ° C is expected in the Victorian capital.
Canberra will experience one or two showers with a maximum temperature of 16 ° C.
Things are looking sunny in Brisbane, with a maximum of 28 ° C.
Cloudy conditions are forecast for Adelaide, which will reach 17 ° C
Perth will be partly cloudy with a high of 25 ° C.
Hobart will experience showers and a maximum temperature of 15 ° C.
The tropical Darwin will reach 35 ° C, with cloudy conditions.