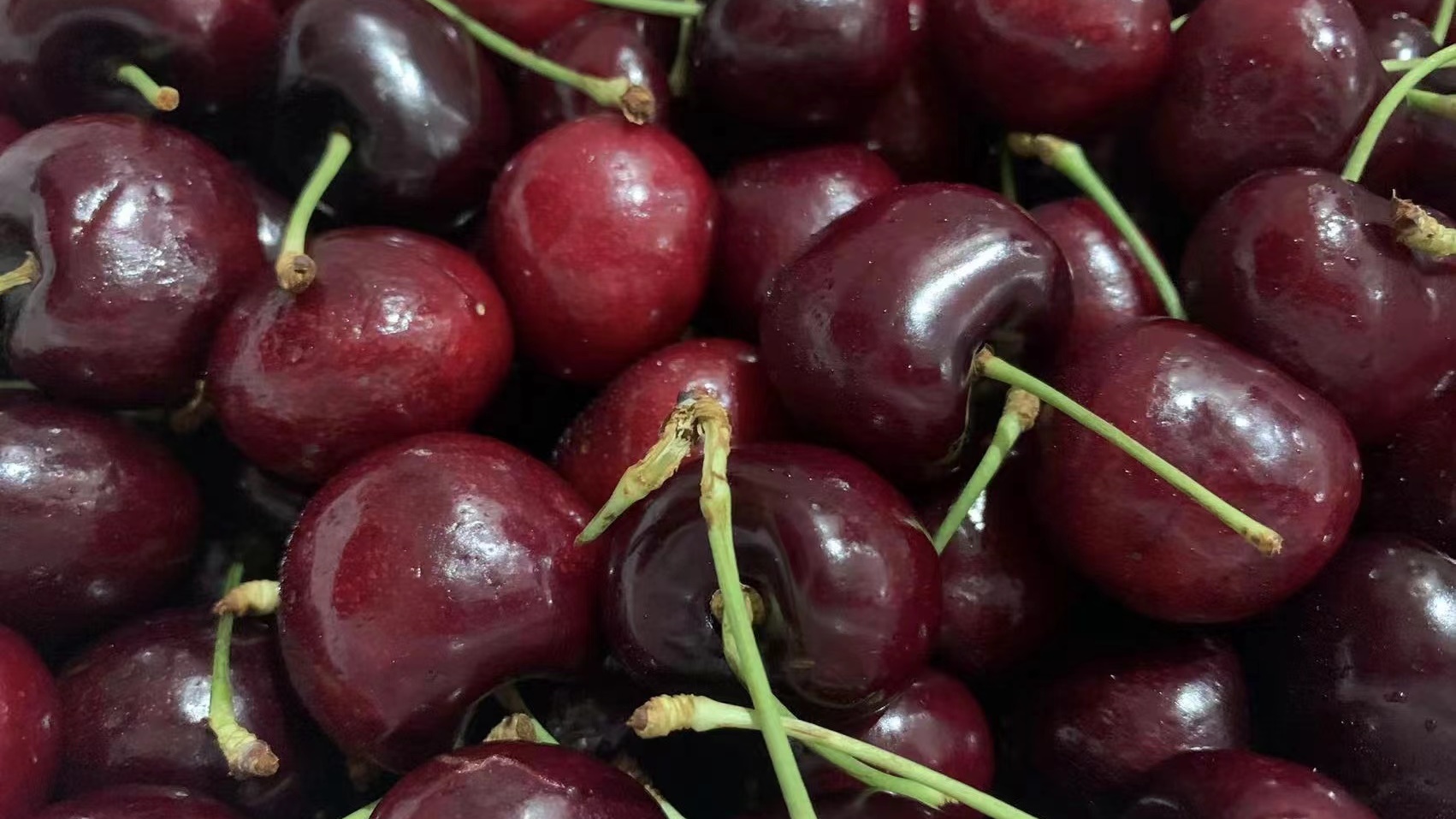 Idaho cherries return to China after three years away
On July 27, a shipment of cherries from the US state of Idaho arrived at the Shanghai Huizhan fruit and vegetable market. Traveling by air freight, the cherries needed just 48 hours from harvest to market. It was the first time cherries from Idaho had been imported into China in three years, after shipments had previously ceased due to unfavorable trade conditions stemming from the broader U.S.-China trade dispute.
The consignment of the late variety Rabbits was imported by COFCO Import Food Co. Ltd. and provided by Symms Fruit Ranch, which is located west of Idaho's capital, Boise. The cherries had a specification of 9R/3J (fruit diameter 30–32 millimeters). In addition to being offered for sale in the Huizhan market, part of the shipment has also been pre-sold through e-commerce channels.
China only allows fresh American cherries imported from the states of California, Idaho, Oregon and Washington. While Idaho borders Washington and Oregon and also has growing areas with soil and climatic conditions well suited to growing cherries, its cherries are not as well-known in China as those of the other three export-approved states. to China. Exports of fresh cherries to China from these three states have resumed in recent years after the end of the most intense period of the trade dispute. But Idaho cherries have been off the market for three years, according to the Idaho Department of Commerce's Idaho-China Trade Office.
This year, the Northwestern United States experienced a long, cool spring, coupled with snowfall during the cherry blossom season, resulting in a significant drop in production and a delay in the season. However, the lower temperature also extended the growing period of the cherries, resulting in larger, sweeter fruits. Therefore, Chinese consumers who can get their hands on this limited supply of Idaho cherries will surely be delighted.
Images: Idaho-China Trade Office