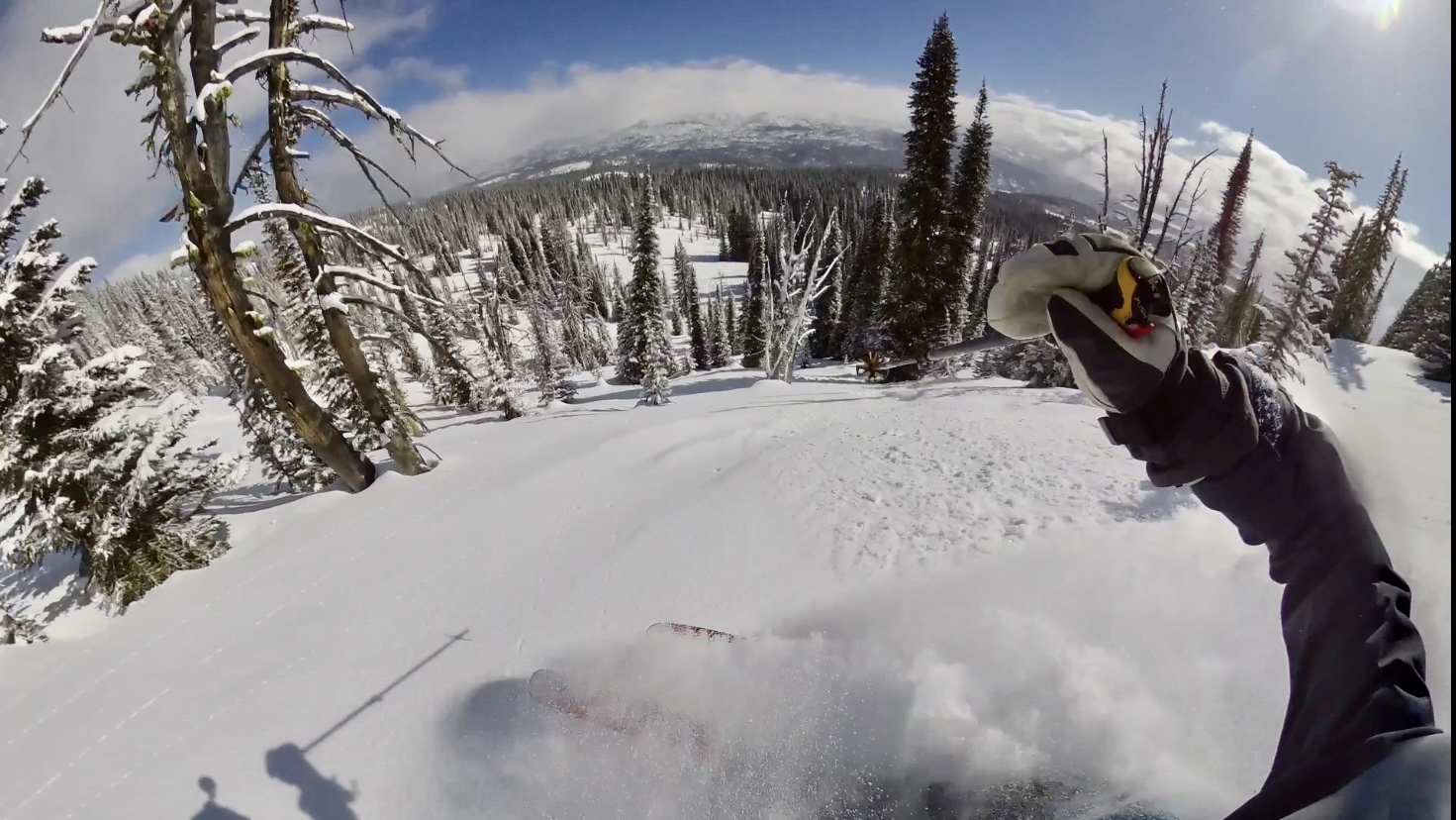 Brundage Mountain, identification report: trees, steep slopes, cliffs and powder skiing
Report for Wednesday, February 16, 2022
Presented by Ski Idaho and Visit Idaho
The forecast lied. "Up to an inch possible" was expected for Brundage Mountain in Idaho on Tuesday night. When I arrived at 10am on Wednesday there was easily three to five inches of fresh snow and it was still snowing.
After skiing Tamarack the day before I crashed at the classic Hartland Inn in New Meadows which was built in 1911. The Hartland Inn looks antique but clean and the rooms are completely updated – I really enjoyed the fireplace in my room and the old school vibe.
When I arrived at Brundage in the morning the station had reported three new inches overnight. That, along with the two thumbs they brought back yesterday, made skiing fun. I met the super friendly staff April and Scott who were to be my tour guides for the day. From the start, I could tell immediately that they loved their native mountain. After a few runs, it wasn't hard to see why.
Brundage has 1,920 acres of land accessible by elevator. The mountain is wider than it is high and has a ton of tree skiing. When I arrived it was cold, cloudy and snowing. We started by taking the Bluebird Express where I followed Scott and April through the Northwest Passage: a steep clearing with perfectly spaced tall pines. The few inches of fresh snow skied well – it was a bit rough below, but you could still float in spots and cut through enough snow for a face shot on command. It only took one run until all three of us were thrilled.
Then the patrol opened up Hidden Valley to us, Brundage's lift-accessible backcountry terrain. The terrain here was big and consisted of cliffs, drops, bowls and all the gnar that would make any steep skier happy.
We skied Terminator as soon as it opened. Scott and April were kind enough to let me put the first tracks. There was about four or five inches of untouched snow that skied really well – a little rough below but still buoyant and fun. It was the deepest snow I had skied in weeks and as soon as it touched my face when I turned around, I couldn't help but scream in pure ecstasy.
The area was steep and slightly technical with a few miniature cliffs and drops. I cut through the terrain, chasing new snow slides as I jumped over small cliffs and took fast, long turns through the small falls. It was too much fun.
Then we explored the back of the resort and found deeper snow. Just before falling, the snowfall stopped for a moment and the sun shone through the clouds, illuminating our descent as if rolling out the red carpet for us to ski it. I followed Scott, who apparently knew his every turn before he did. We skied in good powder, not that scratchy stuff underneath; everything was floating. We jumped off little pillows and danced through the trees in the best snow I've skied since the last time it really dumped about a month ago. At that time, I was really excited.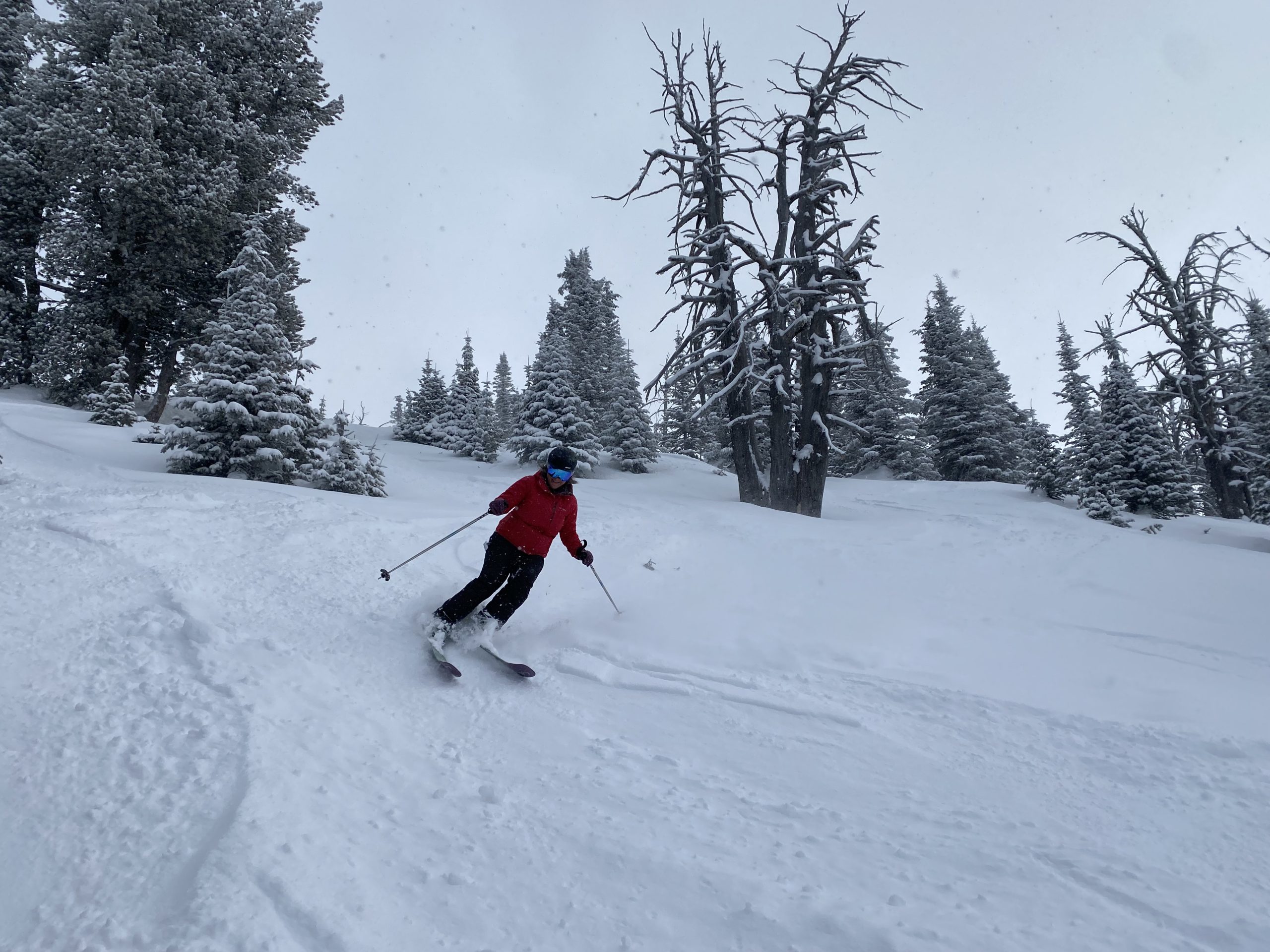 As I followed April and Scott around their home mountain and into their favorite hideouts, our team grew and grew; Scott and April's friends, family and co-workers saw us ride and quietly merged with us until we were all in a pack that was now tearing up the mountain as one.
It was fun. The local community bond that is maintained by the spinning chairs and new snow was especially prevalent today and everyone had a great time skiing with their friends. I felt like one of them after just a few laps.
During the day, April presented Brundage's 10-year plan, which essentially consists of the following three upgrades:
A new modern Day Lodge.
Residential development near base area for ski-in/ski-out accommodation.
Expanded terrain, lifts, and mountain improvements that include proposed lift and terrain expansions, expanded snowmaking capabilities, and new mountain lodge amenities.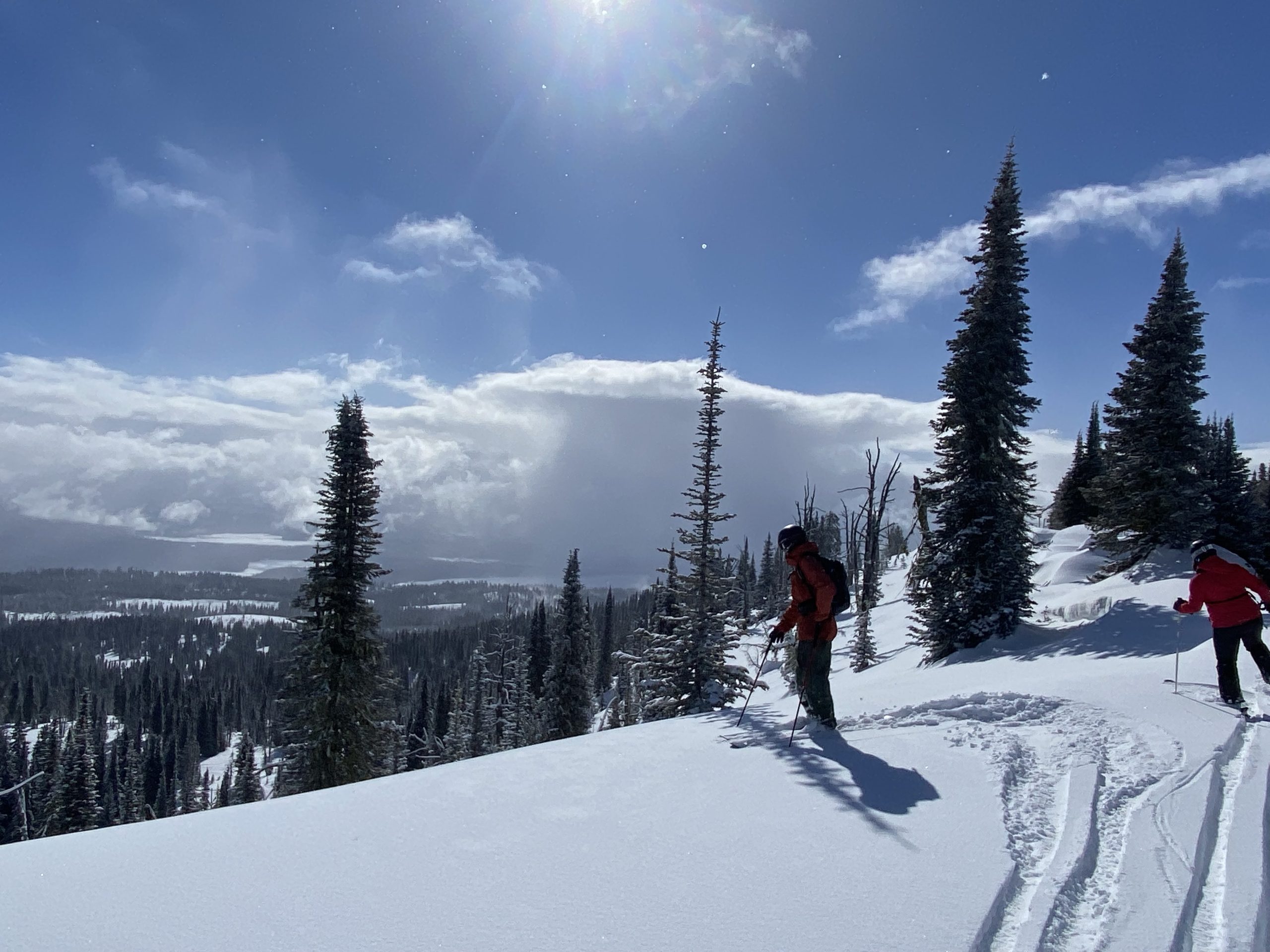 She pointed out the terrain out back that would soon be accessible via the chairlift and she couldn't help but get excited as she talked about it; it was a huge addition. You could already ski most of this terrain if you were up for sightseeing or hiking, but having a lift there will open up a wide range of possibilities. A lot of skiing will be made from whatever chair they end up building there.
When it was time for me to leave, Scott and our new storm day crew convinced me to take one more ride to Hidden Valley – it didn't take much convincing. We happily returned to the cliff area and fell one by one into the snow which was now deeper than what we had skied in the morning. Boos, screams and laughter were all you would have heard there if you had been with us.
After the steep slopes and cliffs, we skied gently over low angle powder terrain to the base. I was really happy to have taken that last lap. And even happier that I came to Brundage.