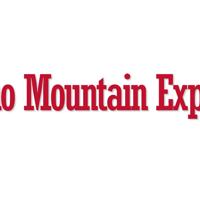 Avalanche report | Sports | mtexpress.com
In case you haven't noticed, the last month has been extremely dry. The Wood River Valley has only received a few inches of snow since our last big storm ended on January 7th. The mountains to the north and west of the valley received a bit more than that, but certainly nothing out of the ordinary.
If you haven't hit the backcountry recently, you might be surprised to learn that the skiing and sliding conditions are still quite good. The wind has made its way up high and the sun has baked the south-facing slopes, but on wind- and sun-protected terrain there is still soft snow. No powder overhead/over the hood, just cold soft snow. How can this be? Knowing the answer to this question is not only important for finding the best glide and ride, but for understanding how the avalanche danger will change once it snows again. And it will, don't worry.
During this prolonged dry period, surface snow on shaded and sheltered slopes undergoes a process called faceting. The faceting process dominates when we have clear skies and cold temperatures. Sure, we could nose dive into the physics of what's going on, but the key takeaway is that when this faceting process happens on the surface, the snow turns into uncohesive sugar. Sometimes people call it "recycled powder," and we have that process to thank for providing decent skiing and riding after a month of dry conditions.
The flip side is that faceted snow on the surface will be the next weak layer once it snows again. In general, the longer the drought period, the more developed and durable the weak layer is likely to be. The slopes that are still well covered in snow are likely to be the most dangerous when the snow returns to the valley. So, when will it be? The weather forecast hints at snowfall around Valentine's Day – it doesn't look that promising, but at least there's a chance.
Until it snows, look for good conditions on these cold, sheltered slopes. When you wonder how the snow can still be decent after more than a month without snow, you know it now.